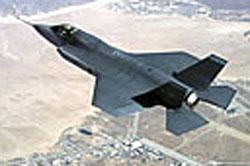 Seoul (ANTARA News / AFP) - Indonesia, Thursday, agreeing to join in
South Korea project about a new fighter jet development that postponed
for several years due to technical problems and funding.
Indonesia will get about 50 KF-X fighter jet with a bore 20
percent of the cost of developing multibillion dollar projects, said
South Korean Defense Ministry said in a statement.
The two countries also agreed to cooperate in the production and marketing
The agreement was signed in the South Korean capital, Seoul, by
Commissioner for South Korean Ministry of Defense and the Secretary-General
Indonesian Defense Ministry, Eris Herryanto.
South Korea has launched the project in 2000 to produce jet
domestically produced fighter.
After a long suspended because of technical and economic problems, President Lee
Myung-Bak in January and agreed to push the project in
amid rising tensions with North Korea.
South Korea plans to deactivate all the F-4 fighter jets and F-5 on
South Korean news agency Yonhap reported, about 170 units of F-5 fighter jets
Aircraft was first flown in 1975, which has
experienced a number of air accidents.
"Reactivation of the project will begin early next year, and we
plans to produce a new fighter jets after the completion of study
eligibility at the end of 2012, "said a spokesman for the Ministry of
"We need a foreign partner who will transfer technology and
Parts of these fighter jets, "he said, without mentioning the total
In addition to the development of key projects that KF-X, South Korea will also continue
buying advanced fighter jets from foreign companies, said